Approved organisations periodically audit their processes to ensure continued compliance with and adequacy of internal procedures. This is a basic element of the quality system required by the European aviation safety rules. These rules also require approved organisations to collect data on incidents and occurrences, investigate these and take measures to prevent them from reoccurring.
Sometimes these audits or investigations cannot be performed e.g. because company priorities are elsewhere for a certain period or auditor capacity is insufficient. In other situations there may be a desire to have an independent audit or investigation by an external person. This may be the case when there are persistent non-compliances, when there is a possible conflict of interest, when special expertise is required or simply when an unbiased view may help to avoid complacency.
Jargon Aviation Consultancy provides such independent auditing or investigating services. Over the years Roger van der Velden has performed hundreds of audits to several (regulatory) standards in numerous organisations. Whether it is an internal audit or an audit at an outstation or subcontractor, it can effectively be performed by or in collaboration with Jargon Aviation Consultancy. This offers extra time and manpower, but also an independent and unbiased view of the organisation and the situation.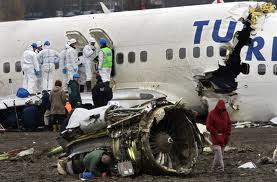 Roger van der Velden was involved in many special investigations of serious non-compliances or incidents. He assisted the Dutch Safety Board in the investigation of the accident with the Turkish Airlines Boeing 737 in Amsterdam in 2009. Depending on the type of investigation it may be helpful to use the Tripod Beta methodology to support the analysis and presentation.
Jargon Aviation Consultancy also provides support for safety culture assessments that many organisations carry out as part of the implementation of a safety management system. Jargon can help to develop questionnaires, conduct interviews, analyse the data and report the findings.