The auditing trainings developed by Jargon Aviation Consultancy focus on auditing skills and comply with the auditing standard of ISO 19011. During the training a complete audit is performed which includes preparing, auditing, evaluating debriefing, formulating findings and reporting. Participants exercise the role of the auditor and receive direct feedback on their performance.
The Jargon audit trainings are unique in the sense that they use the EASA requirements of Part-145 as a reference, not the ISO 9000 series like most other audit trainings.
For this training Jargon Aviation Consultancy developed a simulated EASA Part-145 maintenance organisation. It includes stores, parts, documentation, production, records, procedures, exposition etcetera. For in-house trainings the audit procedures and forms of the particular organisation are used in the training.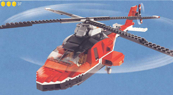 This "Company in the Classroom" eliminates the need to exercise in a production environment, which is usually not very effective for group training. The level of difficulty in the role play exercises can be adapted to the experience and skill level of the participants.
Several variants of the audit trainings are available:
Part-145 Process auditing (also suitable for Part-M/G and -M/F organisations)
Part-145 Product auditing (also suitable for Part-M/G and -M/F organisations)
Special auditing techniques for assessing the development stage of human factors implementation, safety management or safety culture
During this training participants not only develop or improve their auditing skills, they also learn a lot about interpreting and implementing EASA Part-145.
For EASA Part-21 or Part-147 organisations the maintenance environment can be replaced by a design, production or maintenance training environment.